I'm a freelance writer and editor of English language teaching materials.
Over the past 15 years, I've worked as a writer, lexicographer, senior editor, or editorial consultant on a variety of ELT dictionaries, coursebooks and grammar titles, including: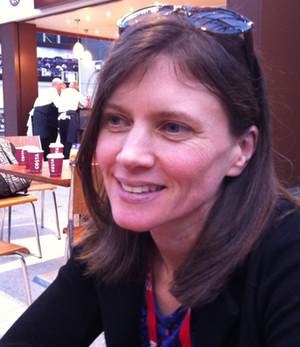 Collins Grammar in Action (an eight-part grammar course for schools)
OUP's Quest, Connections and Insight series
York Classics reader activity books
Collins COBUILD English Grammar
Macmillan English Dictionary
Oxford Learner's Thesaurus
Collins COBUILD Advanced Dictionary
Macmillan Collocations Dictionary
As a writer and editor, my experience lies in two main areas:
workbooks: either standalone activity books, or those that constitute a component of a course.
applied linguistics/teacher development, for example:
A–Z of ELT (Scott Thornbury, 2006)
The CELTA Course (Scott Thornbury and Peter Watkins, 2007)
A Glossary of Language and Mind (Jean Aitchison, 2003)
I use English language corpora on a daily basis, as part of the process involved in describing how English works. I also do more in-depth corpus research.
Recent research interests relate to how grammar changes over time, with a particular focus on the evolution of:
generic pronouns
use of progressive forms with so-called stative verbs
ways of expressing plural 'you' in English
quotative 'like'
I keep in touch with the teaching world through Twitter (Twitter name: @pennyhands), and am particularly interested in developments in the areas of learner autonomy and teaching unplugged, and in the creation of digital materials.
Please feel free to contact me about print or digital publishing projects.
Tel: +44 (0)1896 820 161
@pennyhands