I'm a writer, editor and editorial consultant on ELT dictionaries, coursebooks and grammar titles, both digital and in print, including: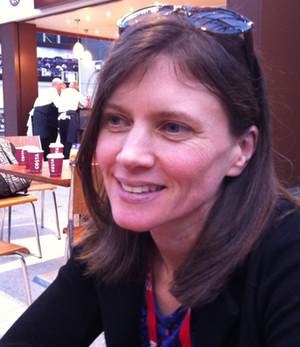 Collins Exploring English (an 8-level English course for schools in India)
Collins Grammar in Action (an 8-level grammar course for schools)
OUP's Quest, Connections and Insight English courses
York Classics reader activity books
Collins COBUILD English Grammar
Macmillan English Dictionary
Oxford Learner's Thesaurus
Collins COBUILD Advanced Dictionary
Macmillan Collocations Dictionary
I work with authors of educational materials to develop ideas and refine content. Materials I have contributed to in this way include:
52, My First Digital Journey, How to Pass Delta, Machinima (e-books published under the auspices of the round)
Cool Speech (iPad app, Richard Cauldwell)
A–Z of ELT (Scott Thornbury)
The CELTA Course (Scott Thornbury and Peter Watkins)
A Glossary of Language and Mind (Jean Aitchison)
I use English language corpora on a daily basis, as part of the process involved in describing how English works. I also do more in-depth corpus research.
I give talks and workshops on localising educational materials, research into language change and innovation in language teaching.
I am particularly interested in developments in the areas of learner autonomy and critical thinking, and in the creation of digital materials as an adjunct to face-to-face teaching and learning.
Please feel free to contact me about print or digital publishing projects.
Tel: +44 (0)1896 820 161
@pennyhands